Post-Doctoral Researchers
Dr. Mariona Guitart-Mampel joined Dr. Solesio's Laboratory as a postdoctoral researcher in September of 2019. She received her undergraduate degree in Biology at the Autonomous University of Barcelona. She had worked abroad in the Upstream Processing Department of the pharmaceutical company Synthon BV, located in Nijmegen in The Netherlands, thanks to a Leonardo Da Vinci grant from the European Union. She earned her master's degree in Biomedicine at the University of Barcelona.
She completed her Ph.D. in December of 2018 at the University of Barcelona. Her thesis focused on elucidating mitochondrial dysfunction in an obstetric complication named intrauterine growth restriction. That work led to the publication of two manuscripts as a first author. Additionally, she has been involved in other projects related to HIV infection in pregnancy and neurological diseases.
Currently, Dr. Guitart-Mampel is interested in elucidating the role of PolyP in mitochondrial function and bioenergetics in neurodegenerative diseases and aging.
Dr. Pedro Urquiza earned his degree in Biology at the University of Granada (Spain) in 2012. He went on to earn his master's degree in Physiology and Neuroscience at the University of Seville (Spain) in 2013. His master's work was carried out at the Biomedicine Research Institute of Seville (IBiS) on ​​Alzheimer's Disease (AD) research based on the characterization of glia cells response triggered by samples of AD patients.
During his Ph.D. studies at CIC bioGUNE Research Center (Derio, Spain) he worked in the field of rare diseases and focused on Congenital Erythropoietic Porphyria (CEP). His work allowed the development of a comprehensive drug detection strategy that integrates computational in silico and structural approaches, in combination with functional in cellular and in vivo experiments. The success of this strategy results in the detection of Ciclopirox drug as a pharmacological chaperone against CEP and indicates that pharmacological chaperones can be effectively used as a novel therapeutic intervention line against rare diseases when derived from protein misfolding.
After earning his Ph.D. in Biomedicine at the University of Basque Country in 2018 he joined Dr. María E. Solesio's laboratory as a post-doctoral researcher at the University of Rutgers in New Jersey. He is currently working on a project that incorporates inorganic polyphosphate as a chaperone in aging and neurodegenerative diseases.
Students
Ernest ("Ernie") Scoma obtained his bachelor's in biology with a concentration in genetics from Rutgers University-New Brunswick. He is currently a master's student in the Biology program at Rutgers University and a member of Dr. Solesio's laboratory, his research interests include molecular mechanisms of aging and neurodegeneration. Ernest intends to pursue a career in science. His next step is to earn a Ph.D. in cellular biology. 
Currently, he is working on a project that studies the role of mitochondrial polyphosphate in cellular, pharmacological models of Parkinson's disease. 
Ers115@scarletmail.rutgers.edu
Vendangi Hambardikar completed her bachelor's of Dental Surgery from Maharashtra University of Health Sciences (Pune, India), she moved to the United States to pursue higher education in research. She graduated with a master's degree in Biomaterial Science from New York University College of Dentistry in 2019, where she worked on a comparative study of various dental ceramic materials based on their structural and mechanical properties. This exposure to research motivated her to explore her interest in the field of cell biology. 
As a part of the Center for Computational and Integrated Biology Program (CCIB) at Rutgers University Camden, she joined Solesio Lab as a Ph.D. student. Currently, she is working on studying the potential role of inorganic polyP in certain energy pathways of the cell.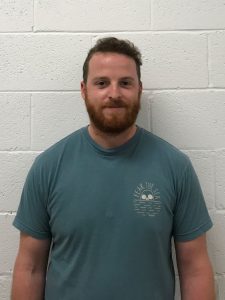 Brendan completed his bachelor's degree at Stockton University in Galloway New Jersey. At Stockton he majored in biology with a concentration in biotechnology and a minor in chemistry. He is currently a master's student in the Biology program at Rutgers University, Camden. After finishing his master's, he plans on pursue a career at a biotechnology or pharmaceutical company. He joined Dr. Solesio's laboratory to acquire techniques and knowledge that will aid him in a future career in biology. 
Bcm107@scarletmail.rutgers.edu